Workers continue to quit. Here is an original idea to encourage them to stay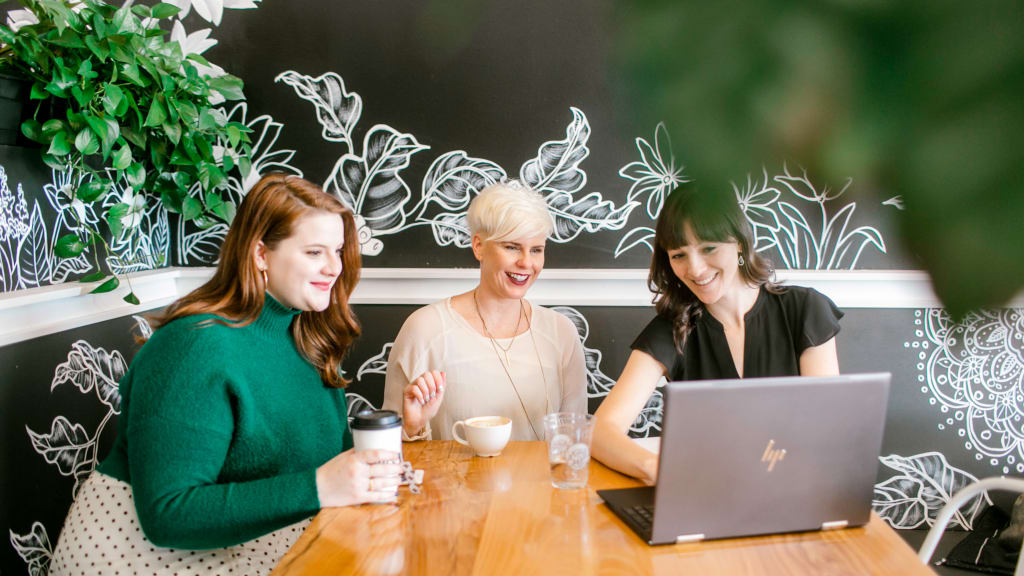 To prevent employees from leaving in the middle of the big resignation, leaders need to start asking the tough questions, at the right time.
Although exit interviews are common practice in many industries, they may not be the most useful tool when you are anticipating a wave of resignations. In an effort to retain workers, many companies have begun to conduct stay interviews: one-on-one conversations with employees that aim to identify issues that may cause an employee to leave the company.
These interviews are different from traditional quarterly or annual reviews. While a review process may allow employees to give feedback to their boss, these meetings tend to focus more generally on a worker's performance. "A residency interview is more about the intangibles, like morale and company culture," says Garrett Garcia, vice president of the Tampa-based creative agency. PPK, which began conducting residency interviews before the pandemic. The agency's people managers aim to conduct live interviews with each of the company's 92 employees at least once a year and as a result the company has seen "surprisingly low" turnover, even during the Great Resignation.
Here's how companies can make the most of these one-on-one meetings.
Ask the right questions and listen.
Amber Swenor's revival came in April 2021. That's when the founder of the Madison, Wisconsin-based marketing agency soul seed says five of its eight employees have left the company. "I absolutely didn't see it coming," she says. "We had just come out of a tough year and as an employer I felt really burned out. Swenor admits employee records had fallen by the wayside as she focused on keeping the business afloat during the early stages of the pandemic. Now she checks in quarterly and has started asking workers a more direct question: "If you were to leave in six months, what would make you leave?"
Swenor has gradually begun to rebuild her team–she has hired the equivalent of five and a half positions (a few workers are part-time)–and is working to create an environment where workers feel comfortable lifting concerns that could leave the company down the line. "My intention is to bring back a level of transparency," she says.
Create a sense of psychological safety.
Live interviews are only useful if employees feel comfortable enough to be honest — and some may not want to raise issues with their boss for fear of retaliation, Swenor says. This means that leaders must create an environment in which workers feel comfortable telling the truth. This is best achieved by having an open-door policy, which means workers are welcome to raise concerns or ask questions of their managers at any time, not just during a review. formal, adds Garcia. "We try to keep a relatively flat organizational structure so that when it's time for an employee to go for a residency interview, they don't feel like they're in the hot seat," he says. "Stayside interviews should be extensions of ongoing conversations."
Track employee satisfaction.
When workers raise issues or concerns, take action, but also take notes. "Having a consistent view of an employee's performance over time and tracking that progress in software is so much more powerful than trying to track it in your mind," says John Waldmann, CEO and Founder of the platform. form of workplace management. home base, which is used by more than 100,000 small businesses across the country. Homebase, which was founded in 2014, has used live interviews to retain its corporate team of nearly 200 employees, and is encouraging smaller businesses – which rely primarily on shift workers – that use its software to do the same.
Because there is a higher incidence of worker turnover in shift jobs, regular communication and stay interviews are key to retaining these employees, Waldmann says, especially when workers may not even interact with their managers. every shift. Using Homebase's software, workers can rate each shift on a five-star scale; any change of zero or one star is reported to managers, who can then schedule follow-up meetings to find out why the employee had a negative experience.
Quarterly engagement surveys can offer workers an anonymous way to share their feelings with managers. "The most important thing is honesty," says Waldmann. "As a manager, be sure to check in and ask where your employees need support and where you can do better."