The Nations Championship is a new idea but will not solve the real problem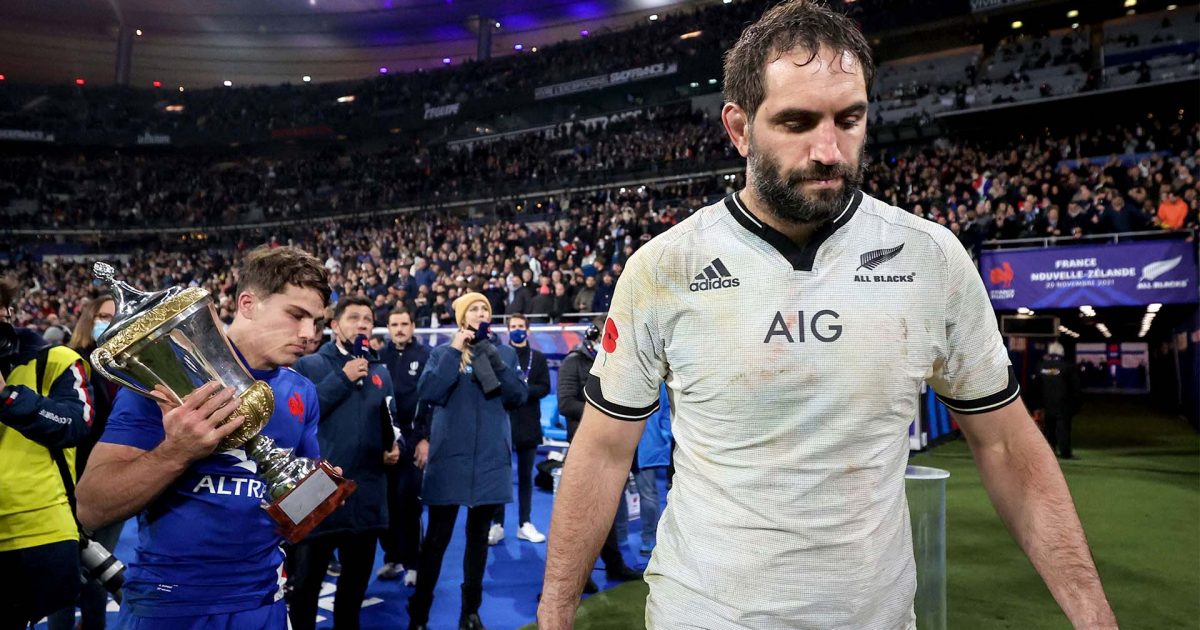 What happens when you get bored of playing against England and France all the time?
What happens when the novelty of the Nations Championship wears off?
What happens when it becomes clear that the competition is a closed shop and our Pacific neighbors are falling further and further behind and more and more of their elite talent is turning to the nations level 1?
Aotearoa Rugby Pod | Episode 12
I am not against the concept of the Nations Championship. Not against the idea of ​​the All Blacks playing northern hemisphere opponents in a meaningful context.
Matches between Rugby World Cups need to be more than just revenue-generating exercises and, over time, the so-called Nations Championship could become an important competition.
But let's not forget why countries like New Zealand need it.
It's because the fans are bored.
The problem is, however, that they are not bored because their usual enemies Australia and South Africa cannot make it.
The Springboks are more fearsome than ever and Australia is thriving, so it's not as if familiarity has bred contempt.
No, the fundamental flaw in all of this is that the fans are actually bored with rugby.
We can play whoever we want and, for a short time at least, playing new teams could help renew interest. But that won't change the fact that the game itself has become boring.
As I said, I have nothing against the idea of ​​a Nations Championship. I just have concerns about where we turn to when it doesn't excite fans anymore either.
The people at Fifa, for example, have raised the idea of ​​a football World Cup every two years. Why wait four, when you can cash in on every couple?
But then what? Annual World Cups?
Now it's just a matter of greed. Whatever the flaws of football, waning fan enthusiasm is not one of them.
The game is brilliantly played and fans in the major footballing nations never tire of it.
Unfortunately, here in New Zealand people seem to have had their fill of rugby.
Professional gaming is completely unassailable live.
Where replays and talking heads help make the TV experience tolerable, you simply can't stay engaged and connected to in-person games.
Almost every burst of play is followed by a water break. Then a few scrums happen or a TV match referee wants to take a look at something and, before you know it, five minutes have passed without the ball in play.
You can't take a child to that; they just don't have the attention span.
Plus, thanks to inventions like PlayStation, they're used to seeing all the stars in action. Try explaining to a 10-year-old that in real life players have weeks off and sabbaticals.
With no atmosphere in the park, they beat you with music to the point that you can barely talk to the person next to you. The moment you've gone to the bathroom or bought another beer, to keep busy during game breaks, you fancy watching the second half in the pub.
That's if you can be bothered to go to a match in the first place.
We have to be honest here and accept that the product is not good enough. If it did, people would watch it.
How often does a whistle sound during a game? Sixty times? Hundred?
And if you attend a match in person, it is impossible to know why. All you see is a pile of bodies, 50 yards away.
The game is mystifying and pedantic and pedestrian at the moment and until the ball is in play more often and the laws are more easily understood, it will continue to struggle to attract an audience.
The powers that be are wasting so much time on things that have nothing to do with rugby.
Commercial and broadcast offerings, social justice gestures, format changes, media training, anthem singers, halftime entertainment, mascots, marketing, craft beer and healthy eating options. Could we just focus on improving the footy?
I wish the best to the proposed Nations Championship. I hope it will be a smash hit and attract legions of fans everywhere.
I'm just afraid he'll be disappointed with the game itself.
comments
Sign up for free and let us know what you really think!