Author Publishes Seventh Annapolis Wellness Novel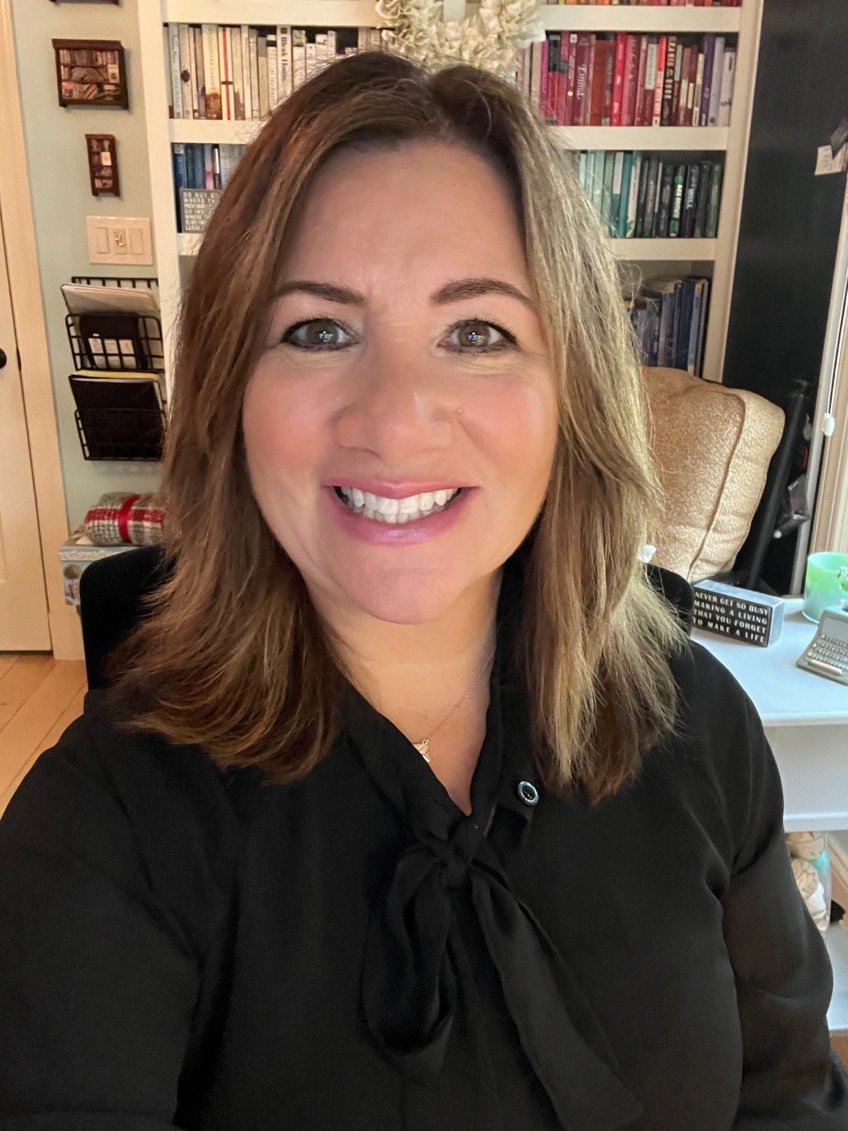 Stephanie Verni, author of Severna Park and assistant professor at Stevenson University Online, has released her seventh book, "The Letters in the Books." Set in Annapolis, the book's theme revolves around this singular question: Can a handwritten letter found inside a book change the course of your life?
In this novel, Meg Ellis, empath and bookseller, thinks it's possible. One snowy evening in early December, on the night of Midnight Madness, the kick off of the holiday season in Annapolis, four downtrodden people walk into Meg's bookstore at different times of the evening and become the recipients of her inspirational letters. Over the course of a year, Meg's clandestine handwritten letters help positively change the life trajectory of these vulnerable characters. Before long, Eva Levoni, Reid Jones, Lily Webster and Dimitri Vassos become connected; before tonight they were not.
Friendships are formed, romances are born, and their bonds grow stronger. Plus, Meg's story reveals why she takes the time to write the Letters of Encouragement – a handwritten letter she received years before after losing someone she loved. Meg, too, finds herself on her own journey.
"Honestly, this novel is a direct result of reading many of Brené Brown's books and her TEDTalks on shame, vulnerability, and empathy," Verni said. "I wanted to write something uplifting with kindness at the forefront, especially after what we've been through for the past two and a half years. The novel also touches on the importance of cultivating strong friendships that uplift you instead of bringing you down. A common thread in all my novels is that they offer a sense of hope. Its important to me. Also, showing our beautiful city of Annapolis is one of my passions.
Verni is Adjunct Professor of Communication at Stevenson University Online, where she teaches graduate and undergraduate communication courses. Other Verni novels set in Annapolis include "Beneath the Mimosa Tree" (2012) and "Little Milestones" (2019). Verni has also written a book based on her 13 years of experience working with the Baltimore Orioles in a fictional story titled "Baseball Girl" (2015). Her novel "Inn Important" (2017) is set in St. Michaels, Maryland. "From Humbug to Humble: The Transformation of Ebenezer Scrooge", Verni's Christmas release, is a historical novel about the life of Ebenezer Scrooge after he saw the ghosts and vowed to change his ways. She also wrote a short story called "Anna in Tuscany" (2021) and a collection of short stories called "La carte postale" (2018). Along with two of her colleagues, she co-authored the textbook "Event Planning: Communicating Theory & Practice" (2019), published by Kendall-Hunt.
For more information about Verni and his work, visit www.stephanieverni.com. "The Letters in the Books" can be purchased through Amazon or Barnes & Noble in print and for the e-reader, as well as at Park Books & Literacy Lab in Severna Park.