An "original" idea for the village library | The Independent Green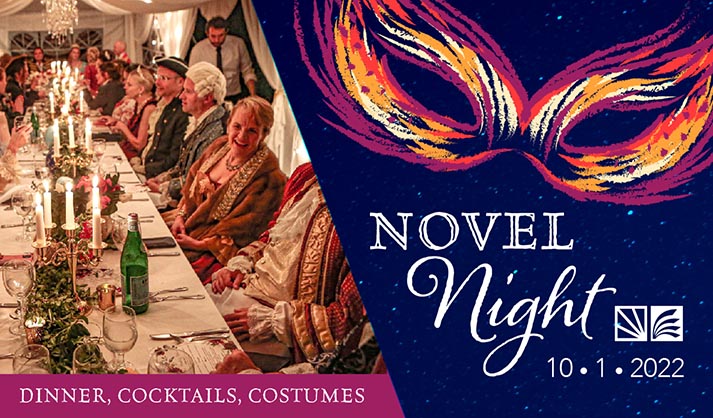 The Sedona Public Library in the village just got even bigger.
We have added the large meeting room to the range of spaces we offer. With more space, more programs and more services, we need even more support! And fundraising just got more fun!
On Saturday, October 1, the Village Library will celebrate the library branch expansion with the inaugural Novel Night fundraiser. Supporters in the Village of Oak Creek will host book-themed dinners featuring food, drink, entertainment and décor in keeping with their chosen book. Imagine dressing up as your favorite character and then going bowling with the guy from The Big Lebowski. Or dress up as the Mad Hatter to eat pies with the Queen of Hearts from Alice in Wonderland. The possibilities are endless and we need your help!
Please consider hosting a dinner party for this fun night. Our goal is at least 10 dinners, and we have five committed hosts. We need five more! You can host with another household, and you can host in your own home, a favorite restaurant, or perhaps your HOA's clubhouse! The Library takes care of the guest list and invitations; all you have to do is choose a beloved and inspirational book and then host a fabulous dinner party from 5-7:30 p.m. on October 1st.
But wait, there's more! Don't worry about dessert or drinks after dinner: we'll take care of that at the After Party. From 7:30-9:30 that evening, you'll meet characters from dinner parties/books across town and participate in a costume contest, silent auction, desserts, drinks, music and more.
Tickets go on sale July 1 for $100. Guests will choose their top picks for book themes when they purchase tickets, and picks will be assigned on a first-come, first-served basis. So let us know as soon as possible if you want to organize a party!
Residents agree that the new, expanded village library is one of the best things to happen to Big Park in a long time. From May 1, the Library will expand its new space even further. The Sedona Oak Creek School District has expanded our renewable lease to include the large assembly hall!
Very soon, groups like the Sedona Village Partnership, Big Park Regional Coordinating Council, Rotary Club, and others will be able to hold their meetings in this room, and the library will soon be offering engaging, educational, and entertaining programs, including movies. free. We are improving technology and room furnishings, so stay tuned for availability and room rental details.
In just six months, the Sedona Public Library in the Village has caused a stir. On average, we see 100 clients a day; the small meeting room is regularly used; families love the kids' space and collection; and with the warmer weather, outdoor patios welcome more readers and writers. People stop regularly, grab a coffee or tea, and head to one of the patios for an amazing view. Tech Tuesdays and Notary Wednesdays are popular services, and everyone loves the easy access for shim pick-ups and exhibits.
Help support YOUR community library by hosting a Novel Night dinner party. Contact Anne Marie Mackler, amackler@sedonalibrary.org for more information! See you soon!